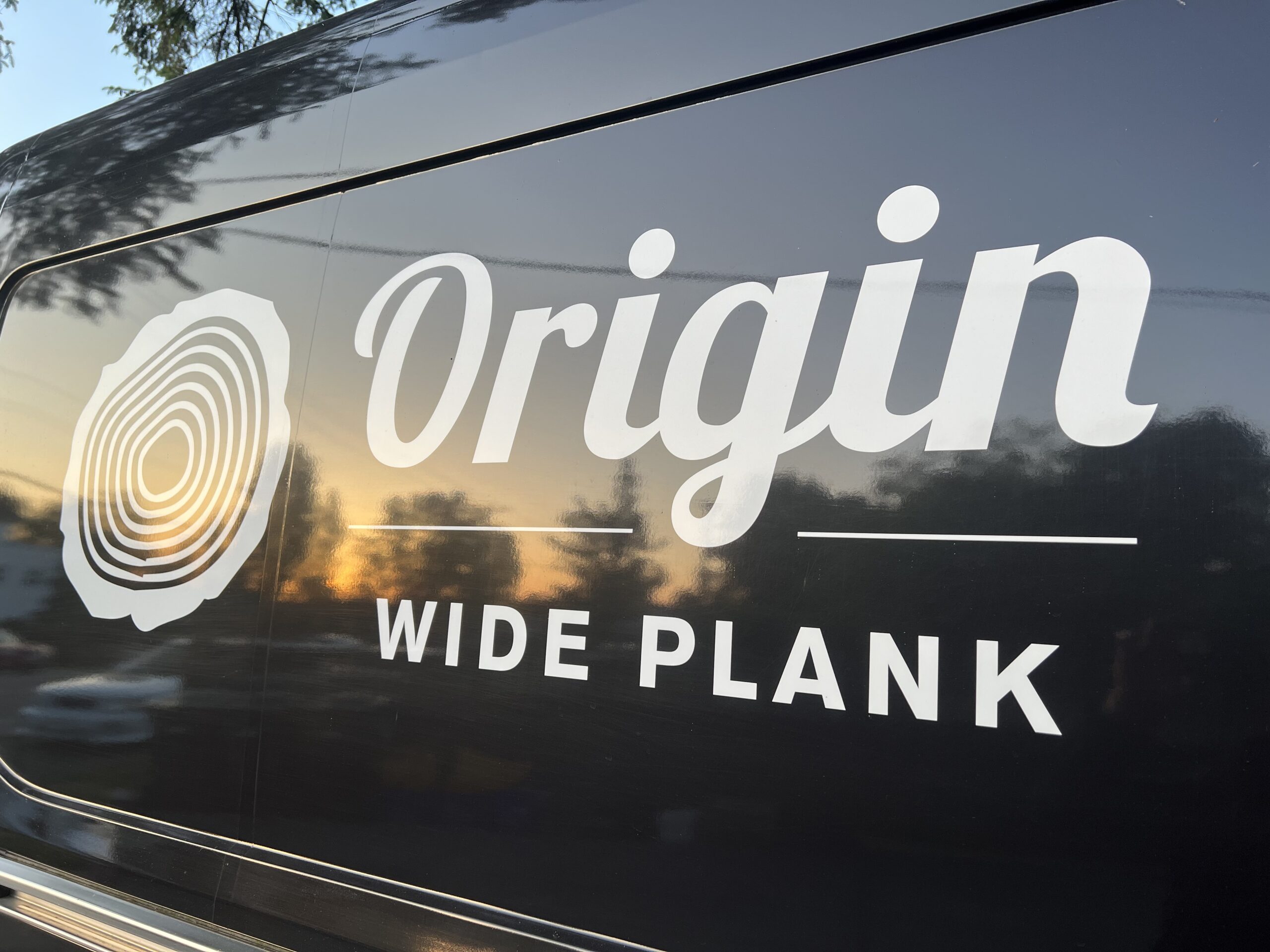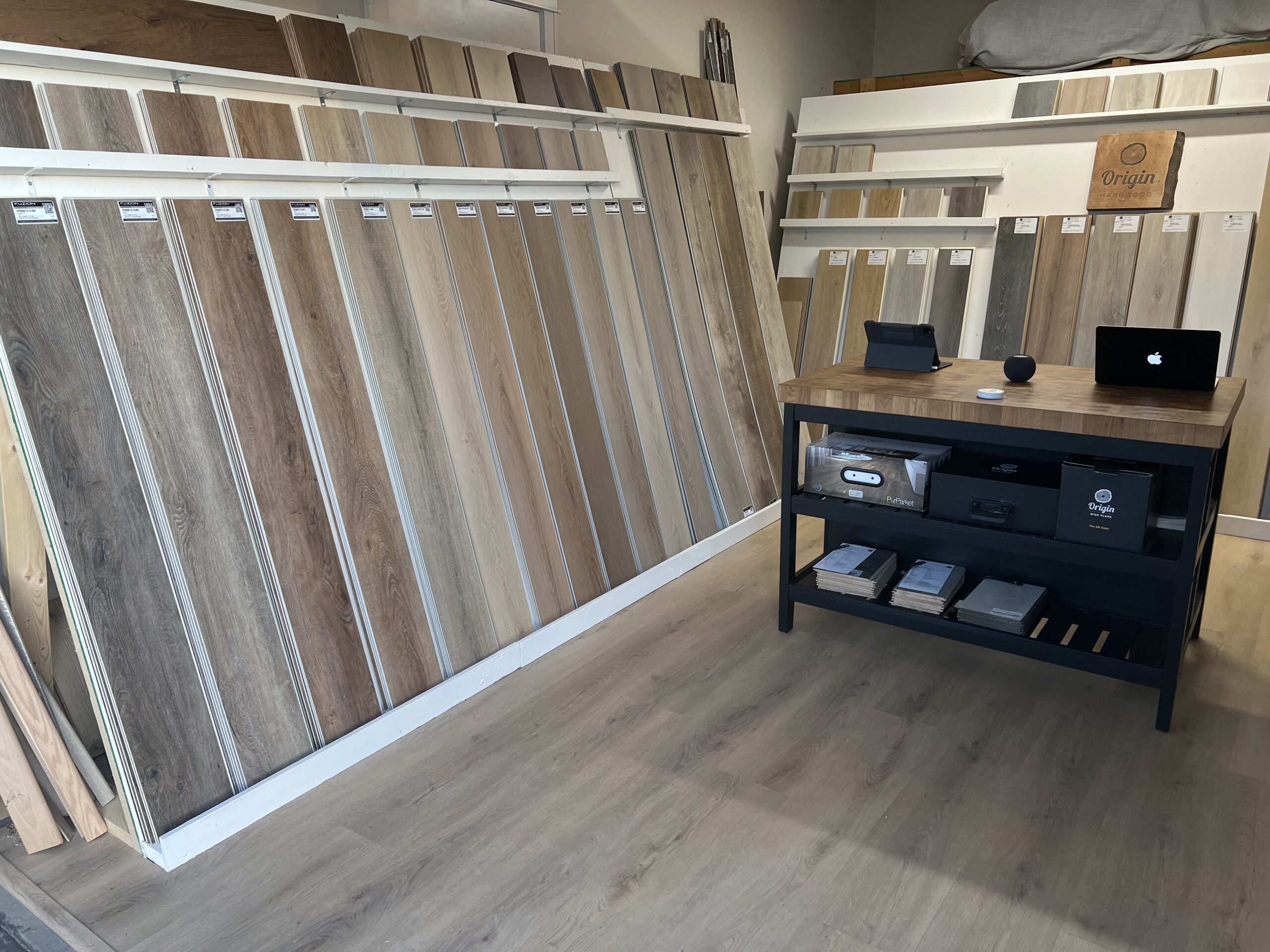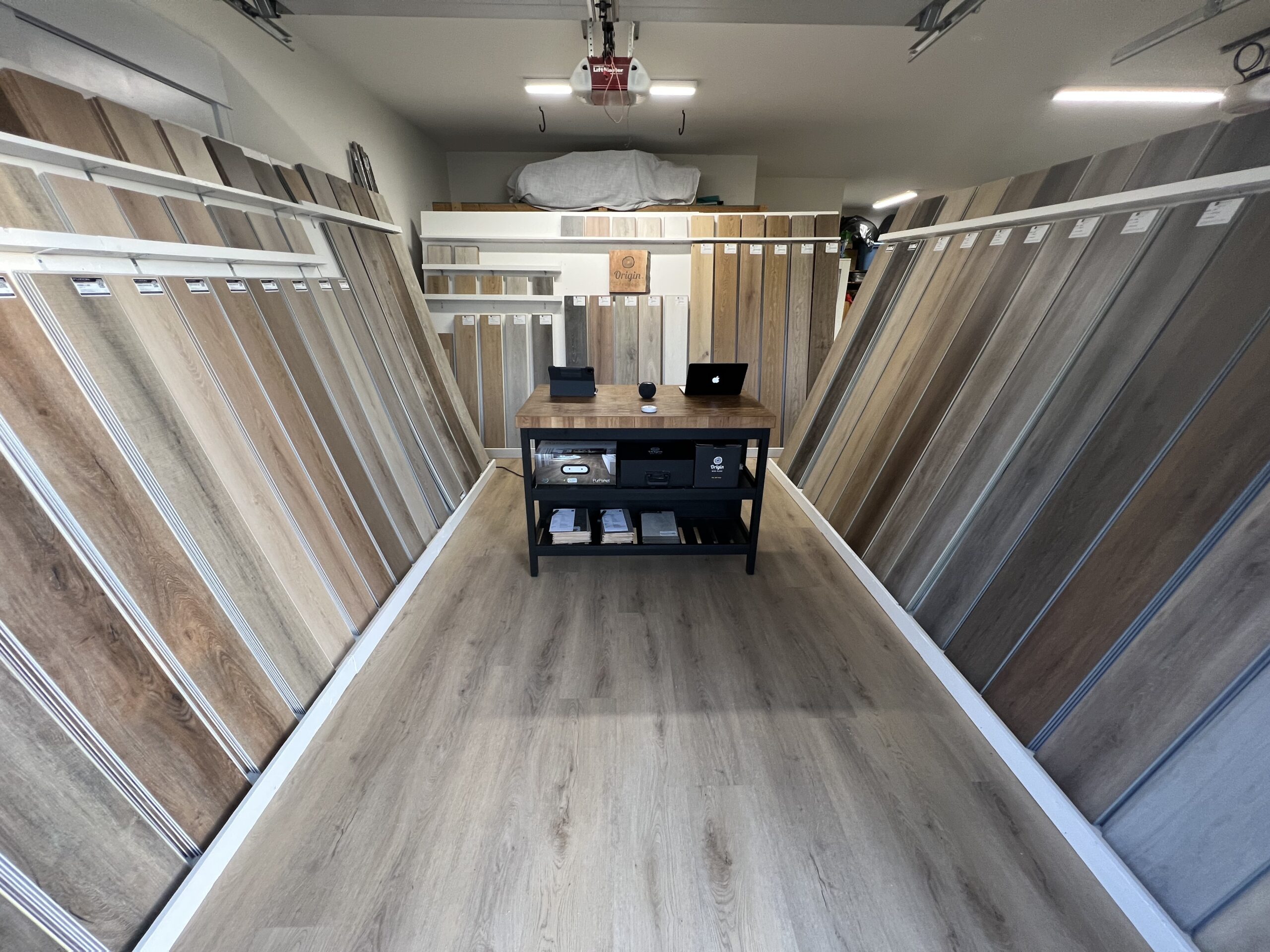 [ Visit Our ]
1. Plank Library
Choosing the right new floor for your home can be hard, especially when every floor has it's own unique characteristics. Then there are all those colour and style options to consider and trying to picture how each floor will look in your house with your particular lighting and wall colours etc. 
Origin Wide Plank's mobile showroom can help with the visual factor, by bringing full-sized planks to your home. For your convenience we bring an assortment of our hottest selling engineered wood and new ultra-durable WPC planks right to your door for viewing in your home. This way you can see more than just small pieces, but full planks with your walls, furniture, and cabinets. 
We then share the benefits of each type of flooring to determine which is the best fit for your needs and lifestyle. Once we have nailed that down we can figure out your preferred style and colour. While you are comparing samples Travis will measure your space taking note of all details, then provide a detailed quote within 24 hours. 
We'll do our best to walk you through the process right from the delivery of the flooring to the completion of installation. Our attention to detail will put your mind at ease so and by the end of the process our goal is that you feel well cared for and satisfied with a job well done.