Our Vision
Origin Hardwood is known for providing high quality installations and exceptional customer service. Our mission is to simplify and streamline the process of choosing and having a wood or plank floor installed. We accomplish this through our mobile showroom and our skilled installation crew. Our goal is customer satisfaction with your laminate, engineered hardwood or luxury vinyl plank flooring. By the time we are done we will leave you smiling.
Going Mobile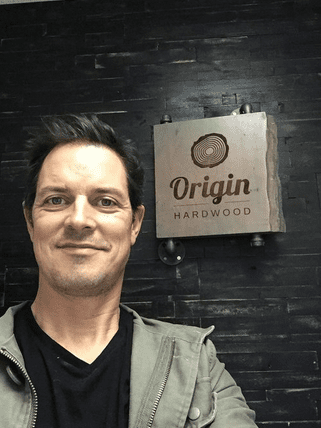 After over a decade of providing quality installations for his clients, Travis has decided to supply quality plank flooring as part of a stream lined process that takes care of the homeowner's specific needs from start to finish. This is accomplished through simplified systems starting with the "mobile showroom" right through to the effinciency of the installation crew. By operating as a mobile flooring source we keep overhead costs down, passing the savings to you. Travis is able to offer his clients competatively priced flooring combined with the expertise of many years of quality installations. In short, he offers quality and service that stands alone in the industry.
Origin core Values
Quality over profits
It's more important to get it done right even if it takes more time or money. This requires great attention to detail.
Customer service
The reason we do what we do is to serve people well showing that we value them not just as customers but as people.
Efficiency and punctuality
We do our best to stay on schedule making every effort to be on time and communicate if we are running late.
Effective problem solving
It is important that each person is empowered to find creative solutions to challenges on the job.
Clear communication
We will keep customers in the loop about what needs to be done and why so they understand each stage of the process.